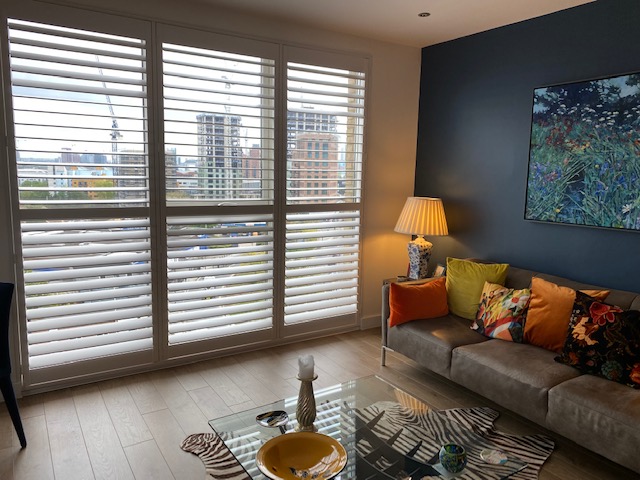 Plantation shutters are a bespoke product; every detail chosen by you takes you a step closer to your perfect window covering.
Some decisions come naturally – you may know which style plantation shutter you want, tier-on-tier, cafe style, full height or solid. However, some choices can be more difficult.
Colour choice is often one of the factors that customers struggle with deciding. Then the fun begins when choosing the finer colour choices.
A question we often hear when customers are deciding the colour for their plantation shutters is: should my shutters be lighter or darker than their surrounding walls?
Light vs Dark
Just like all design selections, the answer to the question very much comes down to personal preference and what you are looking to achieve in your interiors.
When deciding the colour for your shutters, ask: how do I want the shutters to feature in each room? Do I want them to blend seamlessly into the chic architecture or be a statement addition?
The most common choice for painted shutters is often to choose a finish that is the same colour as the walls or lighter. However, darker colours can create a wonderful contrast and is a popular choice for those looking to make a bolder statement.
If you're finding yourself on the fence on whether to go a lighter or darker colour finish, our shutter specialists can talk you through the different choices at your free, no obligation in-house survey.
For more information on plantation shutters or to book your FREE in-house survey, call Totally Shutters today on 0203 960 6963. All plantation shutters come with a 5-year guarantee.